ROOTED | GROUNDED PORTRAITS
THE PURPOSE
Living within nature has provided me with gift of paying attention to the connection we all carry to Mother Earth. Forests are filled with medicinal properties and provide the perfect space to align your body and soul.
My vision is to help you connect with nature whether it be through a walk and conversation, meditation, yoga or soaking your bare feet in the springs. In this age of technology overwhelm I want to bring you an artistic experience where you and I can create healing art together.
WHO THIS IS FOR
These sessions are being offered to those who would like the chance to have photographs taken while being gently guided through a beautiful, quiet space. My intention is to bring out your inner beauty while using the elements of the forest to enhance this grounding experience.


These images would align well to those who are in tune with nature or working in a wellness field such as Yoga, Reiki & Meditation practitioners. However these are open to anyone who would enjoy being photographed within a serene forest. If you are an expecting mother, I can visualize some creative, raw portaits within this private environment.
WILD EARTH COLLECTIVE
This magical property located in Uxbridge and run by @wild.earth.collective It is filled with majestic trees, flowing springs and a pond that reflects beautiful shades of teal and aqua blue.
Featured in this photo is an old Hemlock Tree, one of the unique focal points on this property. With its unity of the masculine and feminine on its branches, it teaches us an important lesson of balance. A grounding place for creating unique portraits.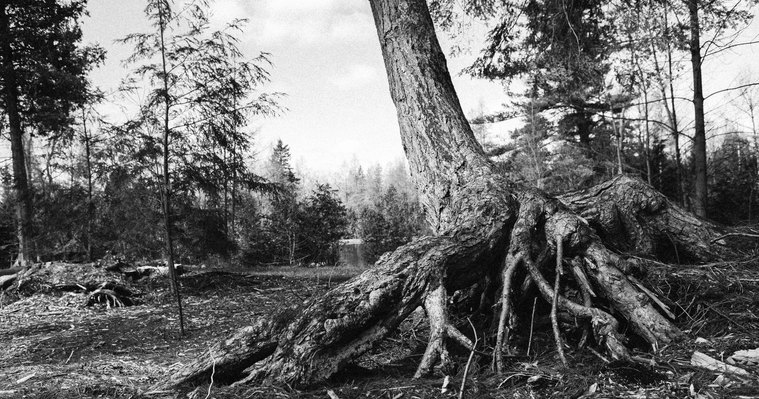 WILD EARTH COLLECTIVE | PROPERTY
BE WITH NATURE
Here are some images captured on the property. Its a great opportunity to connect with nature, yourself and be in the quiet, healing space of this beautiful forest.